Article by Amanda Pollard
Dark and dramatic or light and bright? When it comes to choosing kitchen cabinets, it can be hard to decide. Here we look at the benefits of crossing over to the dark side.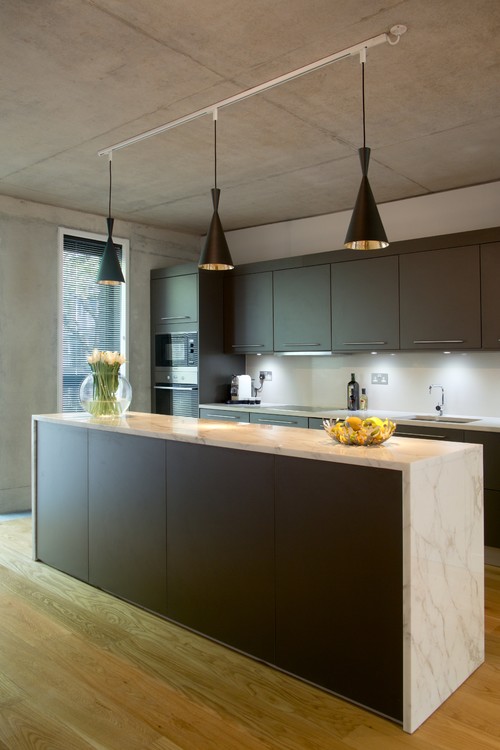 1. Add Ambiance
If you're looking to design a kitchen that's both contemporary and cozy, dark cabinets could be the way to go. Inky surfaces, like the ones in this elegant kitchen, help enclose the space slightly to create an intimate feel.
Position your lighting strategically, so it casts an atmospheric glow over the dark finishes.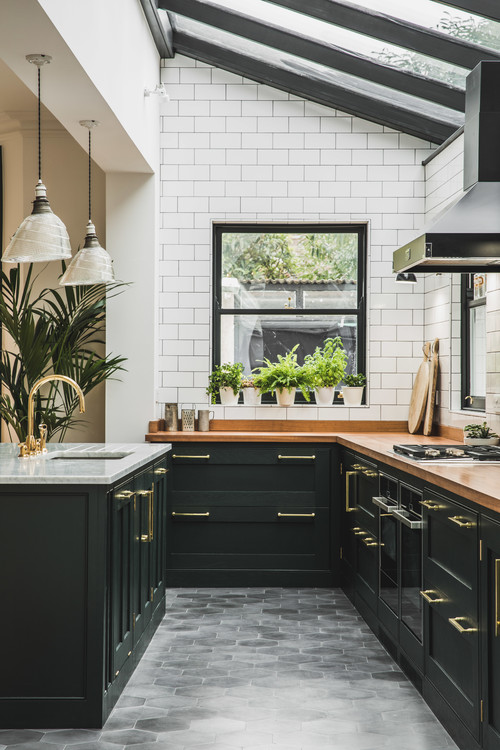 2. Bump Up the Style
For a dose of sophistication, you can't beat dark cabinetry. Moody colors give a grown-up feel that can make a space feel seriously chic.
In this kitchen, the classic white wall tiles and the pale gray flooring highlight the dark gray cabinets and the black architectural features beautifully. Brass handles, meanwhile, bring out the richness of the charcoal hue.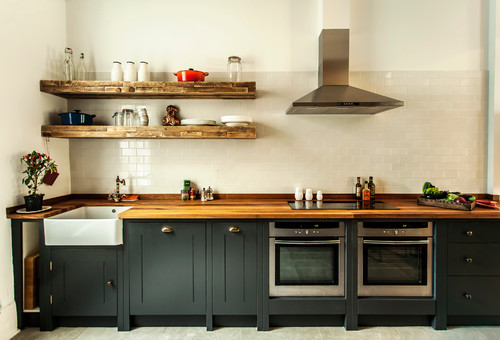 3. Hide the Knocks
All kitchens get their fair share of wear and tear, but some show it less than others. A kitchen with dark cabinets, such as this one by Compass & Rose, is a good choice if you think your cabinets are going to need to stand up to frequent spillages and dings.
A dark surface can be more forgiving than a light one and won't instantly show scuffs and stains. If you're painting your cabinets, make sure you apply a few coats, so the dark undercoats hide any scratches in the topcoat.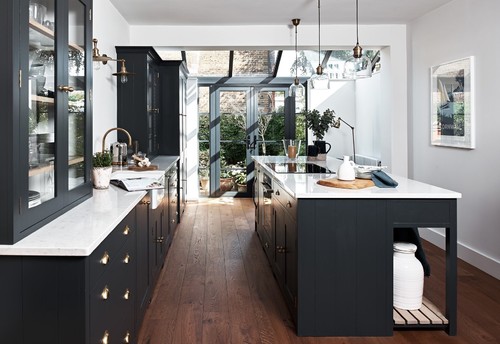 4. Contrast With White
If you're going for a white countertop, contrasting it with a dark shade will have the most striking effect. The gleaming marbled surface here looks stunning against the deep-hued cabinets. The House of Beulah designers embraced the contrast, mixing white walls with dark gray features. To warm up the room, they added a wooden floor and some soft foliage.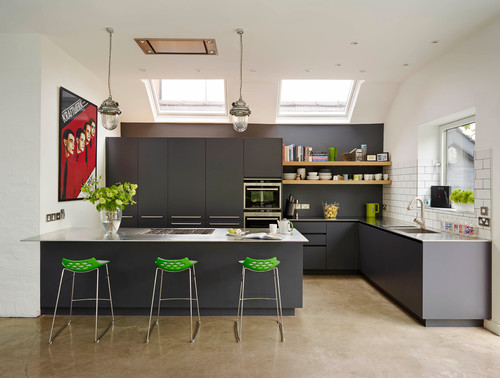 5. Highlight Bold Colors
Just as dark cabinets set off a white countertop, they also can form a dramatic backdrop for other vivid colors. Take a look at this kitchen designed by Roundhouse, for example. The dark gray cabinets are neat and practical, but it's the accents of green and red that really make the space. The cabinetry works as a moody canvas to showcase those bright bursts of color.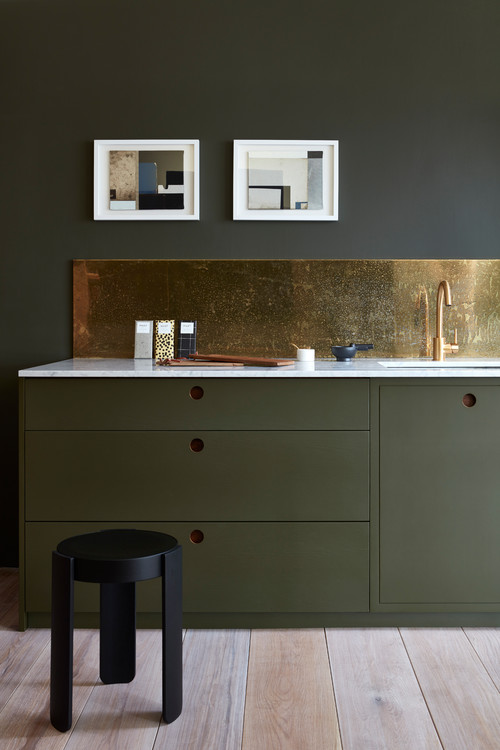 6. Embrace Luxury
Dark colors look beautiful with metallic finishes, such as brass and copper, as this space by Naked Kitchens illustrates. The green cabinets complement, rather than clash with, the brass faucet and backsplash.
The two surfaces are wonderfully balanced, giving this room a feeling of understated luxury.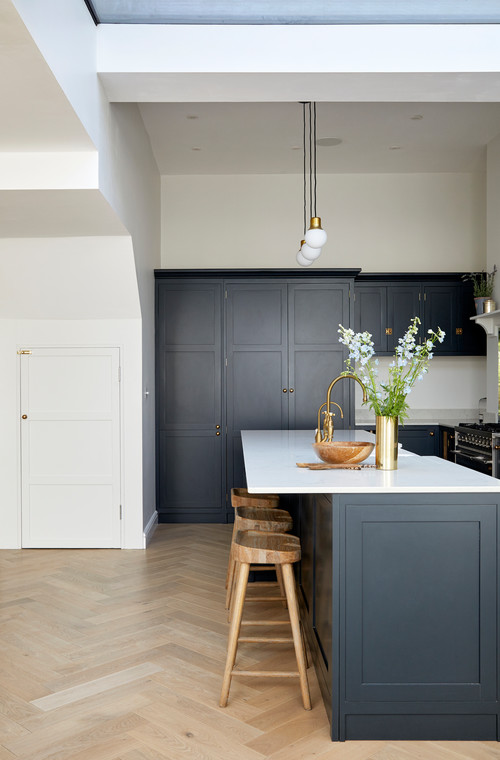 7. Zone the Space
In an open plan, it's a good idea to use color to zone different areas. By using a dark shade on your cabinets, you can make your kitchen appear grounded in its spot.
The dark cabinets in this kitchen by Hannah Gooch contrast with the white walls around them, helpfully marking out the kitchen from the rest of the room.
Tell us: Have you dared to go dark with your kitchen, or do you prefer a lighter color scheme?