When choosing a kitchen countertop material, many homeowners who might have gone with granite or marble are giving quartzite a second look. Before you bring this material into your kitchen, take the time to learn the pros, cons and special considerations to see if it's right for you.
The basics: Quartzite is a metamorphic rock formed from sandstone. The transformation happens when sandstone is heated within the earth's crust and shifting tectonic plates supply pressure. The resulting stone has pleasing streaks, rich colors and eye-catching patterns. Colors range from white to black, with shades of blue, green, yellow and brown.
Popular quartzite varieties include:
White Macaubas (has an elegant translucent gray or white background with darker gray or blue veining)
Mother of Pearl (has a similar look to marble, with gold, green and gray veining)
Taj Mahal (a natural-toned stone often described as having a translucent quality)
La Dolce Vita (a popular beige stone with moderate movement)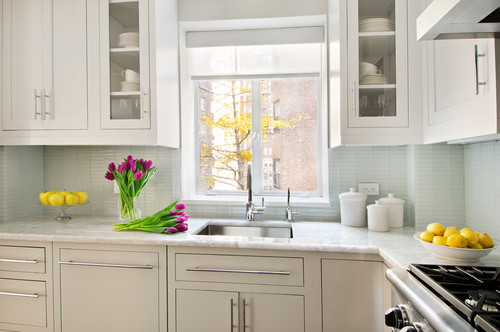 But be aware that the industry is loose about names and what is categorized as quartzite. "There are many varieties," says stone fabricator Alex DiPietro. "You want to distinguish between the soft and hard quartzites. Ask your fabricator if they have worked with the specific stone before, and they will tell you their experience."
And don't confuse quartzite with quartz (also known as quartz composite), a manufactured product crafted from resin and quartz chips tinted with various colors.
Cost: Around $80 to $200 per square foot installed.
Advantages: "To me the greatest advantage is that it's a beautiful stone with wonderful tone and variety," says designer Sarah Robertson. "A vein-cut quartzite will have streaks that are very linear and have a contemporary vibe, while a cross-cut quartzite has diagonal lines with a more organic look to it."
Quartzite stands up to heat, but prolonged heat exposure can cause problems. Using trivets for hot pots and pans is a smart way to protect your quartzite counters.
Disadvantages: While very strong, quartzite counters are costly and not indestructible. The quality of quartzite varies, and heavy use can cause etching, staining or scratching.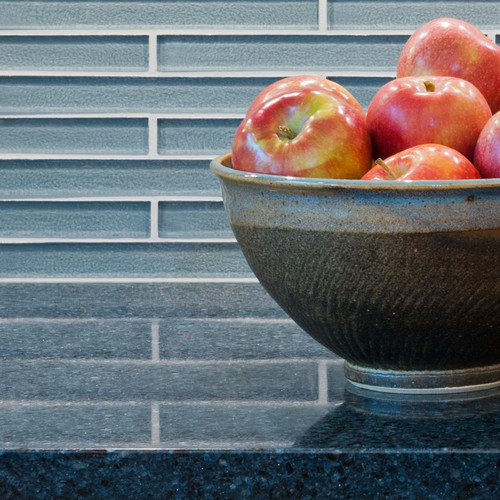 Maintenance: This varies depending on the type of quartzite you choose. There are varieties of quartzite that don't have to be sealed every year, some that don't have to be sealed at all and others that require regular sealing. Check with your stone fabricator for information on the quartzite of your choice.
To keep your quartzite counters in top shape, clean up spills quickly and be careful with grease and acidic foods. You can use a damp, soft cloth to regularly clean the surface and use a mild spray disinfectant when needed. When in doubt, check with your stone fabricator for the best cleanser for your particular quartzite.
Special considerations: Quartzite is a very heavy stone that requires professional installation by a licensed contractor. Looks vary from stone to stone, and since varieties often go by more than one name, make sure to examine and view each stone slab carefully.
And consider asking for samples, says Robertson. "You can get a chunk of the stone from a fabricator and do the stain testing yourself at home. If you're really concerned about what vinegar or lemon juice will do to the counter, try it out yourself."